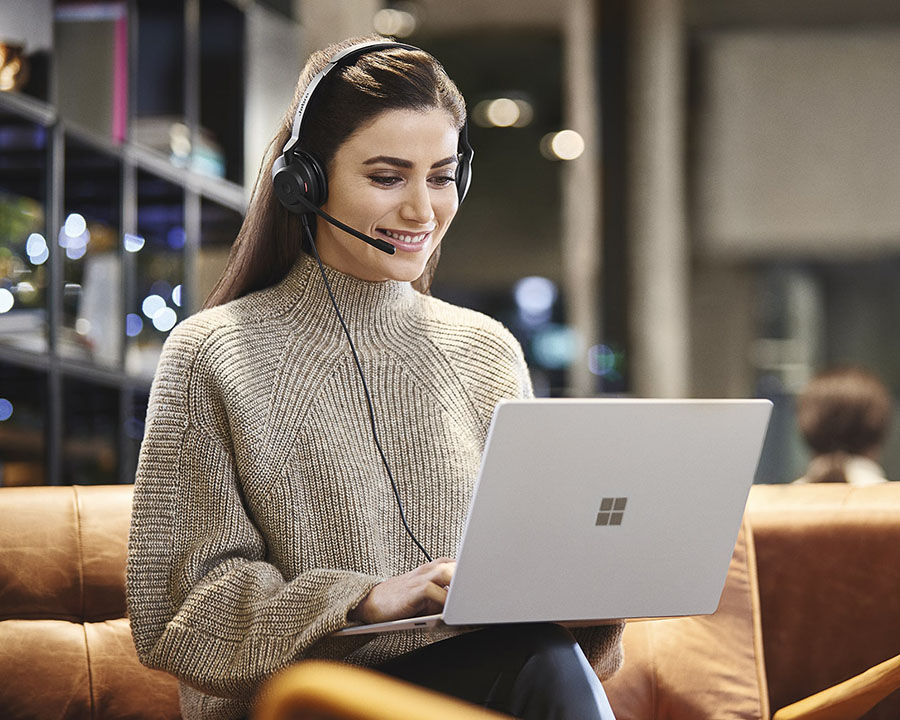 Professional headsets are headphones with a microphone for making calls and listening to music — the ideal solution for working in an open office, a contact center, or remote work.
Advantages of using a professional headset:
The ability to work without being distracted by extraneous noise anywhere, even on the go.
"Hands-free" - you can talk on the phone and work on the computer in parallel.
High-quality sound and excellent noise reduction.
Ideal for those who like to combine listening to music and work.
Types:
For office – wired and wireless headsets for working in an open office - for calls, the concentration at work, and listening to music. They are suitable for those who conduct online negotiations with colleagues and partners, for marketing and supply departments, and for anyone who needs high concentration during the day.
For the contact center, these are noise-canceling microphones and comfort during the day for those who have to work in a noisy environment and have telephone conversations as the central part of the work.
Wireless headphones – a headset for lovers of an active lifestyle, headphones for listening to music and calls.
Wireless Stereo headphones – wireless headsets for personal use
Headphones for sports – a secure fit, protection from sweat and dust
Mono Bluetooth headphones – headphones with a mount on one ear are indispensable for people who talk a lot on landlines and mobile phones.
High-quality professional headsets from world manufacturers allow you to stay connected and work anywhere, as well as wear resistance and a 24-month warranty. When buying cheap analogs, you should be prepared that they will quickly fail and you will have to replace them often.
InfoTel is a partner of well-known global manufacturers, such as Jabra, and Poly, whose product line contains all the necessary equipment for organizing the work of offices, contact centers, and remote work. InfoTel specialists will provide comprehensive support – consultation and selection of the necessary equipment based on the needs and budget of the customer. Provision of equipment for testing, assistance in setting up and connecting, and staff training. We implement a complete set of contact centers and turnkey offices. We provide a guarantee.
In the product catalog, you can get acquainted with most types of equipment we use. The catalog shows retail prices. To get full information and project discounts, you should contact our sales department.